CUSTOMISED SOFTWARE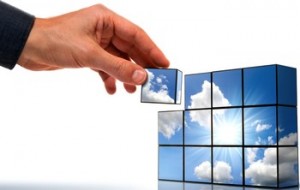 At CPS Custom Programming Solutions we offer development of customised software with use of a diversified range of software tools, for Microsoft Windows, Windows Mobile, Microsoft SQL Server as well as Open Source environment, based on Linux and MySQL.
A thorough analysis of expectations and understanding of our clients' needs is the basis of each project and implementation of an appropriate programme. Systems developed in such a way will work well especially when the customising of a final product plays a crucial role, for instance through the configuration or even controlled modification in the construction of manufactured or fitted products. The applied architecture and IT solutions make it possible for the application to work for many years without data conversion and migration.
Feel free to contact us and tell us about your vision and we will do our best to come up with specific solutions, which will entirely change the functioning of your company. From now on, the processes will be performed quickly, efficiently and without errors. Our cooperation can result in the substantial improvement of business performance and hence bring measurable economic benefits.