SOFTWARE FOR BUSINESS
Programming systems designed by CPS Custom Programming Solutions support activity of business organisations in these tough times, when reduction of costs, maximisation of efficiency and productivity as well as improvement of competitiveness are a must.
The implementation of IT systems for business developed by CPS Custom Programming Solutions will prove helpful if you need solutions for:
| | |
| --- | --- |
| | efficient combining of remuneration with performance |
| | planning of working time in a way that enables effective optimisation of employment |
| | successful implementation of equivalent working time, consistent with an idea of flexible working hours or "a bank of time" |
| | improving communication between an employee and the personnel administrationdepartment within a dispersed organisation |
| | conducting employee performance appraisal, disciplining latecomers |
| | controlling productive working time |
| | executing effective recruitment processes |
| | employee relationship management |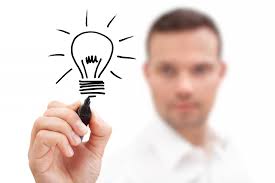 CPS Custom Programming Solutions offers the following solutions dedicated for business:
Business travel management system

A business travel management system has been designed specifically for those companies, whose employees are not only on-site but also field sales representatives. Solutions applied in the system can significantly facilitate the functioning of enterprises which hire sales representatives, sales agents and (door-to-door) salespersons.
Data regarding revenues from the sale of products divided per each employee as well as costs incurred (travel expenses, commission, bonus, penalty etc.) entered into the system will allow for carrying out a detailed analysis of return on sales. Based on captured data concerning on-site and field sales activities, detailed reports will be generated and specific kinds of information will be rendered in a form of line charts.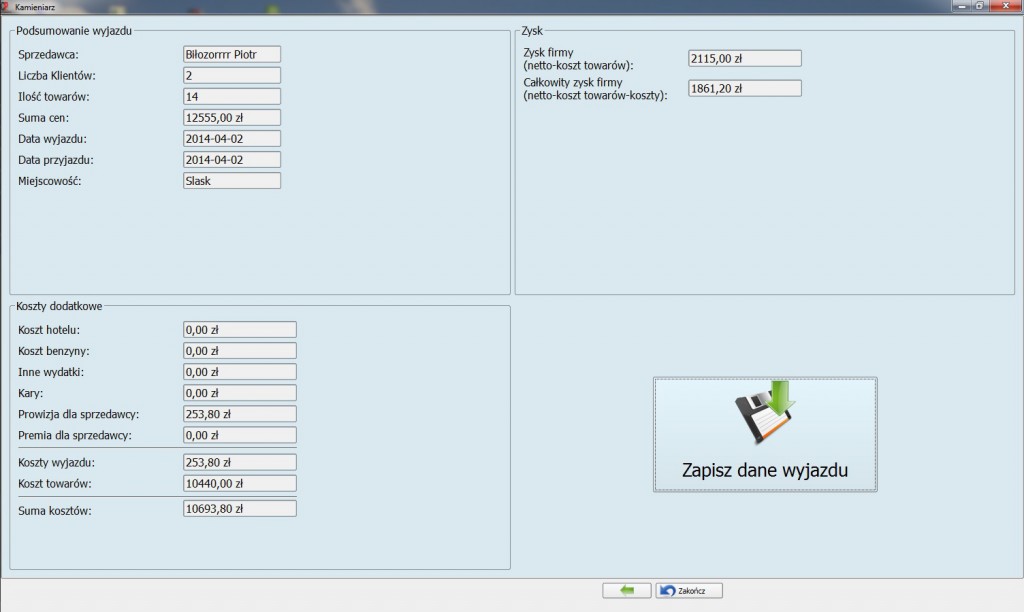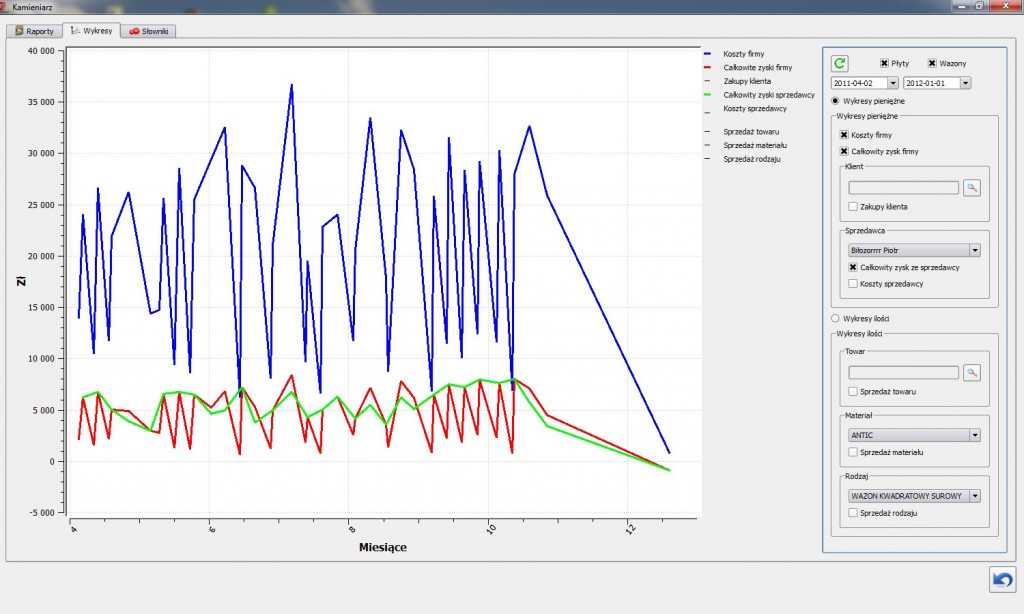 Earnings Manager

A system called Earnings Manager has been created to manage the earnings of personnel. The application enables detailed calculation of the monthly income earned by individual employees and consequently allows better control over the income and expenditure of the company. In addition, the programme presents the statistics on earnings and expenses of employees and allow for monitoring the provision of services, such as loans.
With Earnings Manager you will find out how to combine in practice remuneration with performance, how to optimise the employment of personnel by proper planning of working time and last but not least how to effectively implement equivalent working time consistent with an idea of flexible working hours or "a bank of time". The software can also prove helpful for the purpose of facilitating communication with employees, conducting employee performance appraisals and controlling productivity of working time.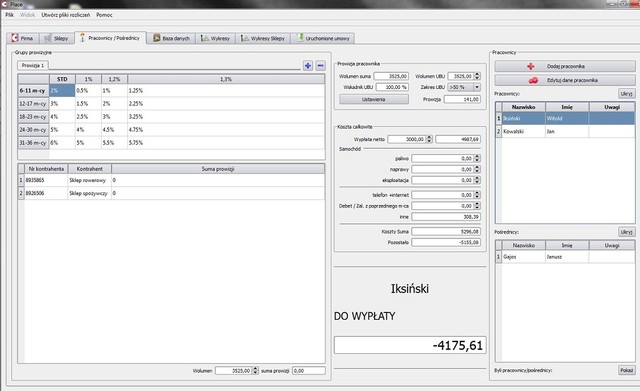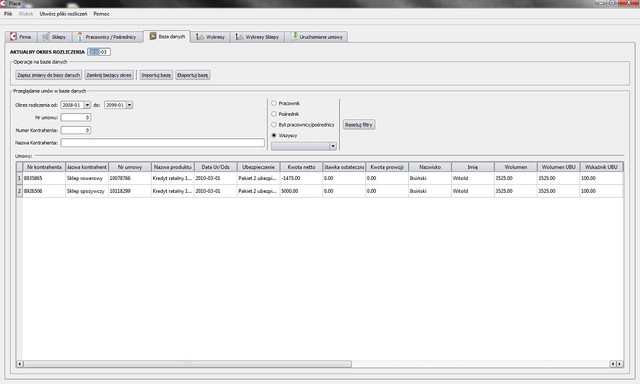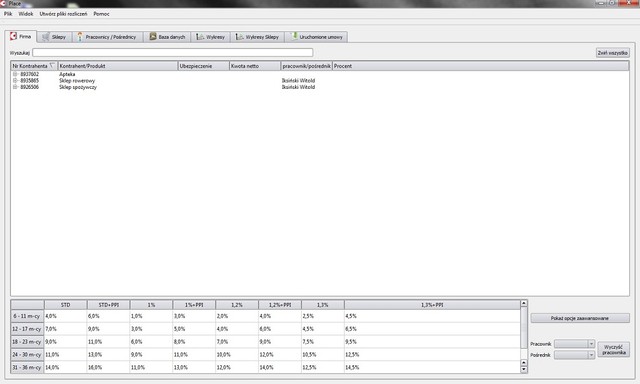 CONTRACTOR MANAGER

Contractor Manager is a programme for the convenient management of company's contractors, for instance banks. The simplification of data recording method has contributed to the efficient and structured monitoring of the central unit. The programme makes it possible to keep statistics on each individual employee's contractors.